130*2450 anti-static polyester needle felt felt dust bag brief description:
130*2450 polyester needle felt felt dust bag is the main filter material in the bag dust collector. It uses a non-woven needle punching process. The polyester short fibers are carded and laid on the fine fiber cloth with staggered fibers and even gaps. Felt. The filter material has high strength, good elastic recovery performance, stable fabric size, good wear resistance, large void ratio, good air permeability, long service life, good dust removal effect, and good mechanical properties at room temperature (below 130 ℃) And acid and alkali resistance. Due to the low price of polyester, the polyester needle felt felt dust bag is a more cost-effective filter medium at low temperatures;
technical parameter:
130*2450 anti-static polyester needle felt felt dust bag performance advantages:
1. Polyester needle punched felt is made of thin and short fibers with staggered arrangement and uniform pore distribution. The porosity is 70%, which is double that of woven filter cloth.
2. High dust removal efficiency and low gas emission concentration.
3. The surface of the polyester needle-punched felt is hot-rolled, singed or coated, and is smooth and smooth. It is not easy to block, deform, and clean. It has a long service life.
4. Anti-static needle punched felt has the function of anti-corrosion and anti-static discharge of blast furnace gas and coal mill bag of cement plant to collect static electricity and export static electricity.
Application areas:
Polyester needle felt felt dust bag is a new type of environmental protection dust removal accessories, which is widely used in bag dust collectors. The series of filter material produced by our company adopts needle punching process as non-woven. After heat setting and other processing methods, needle felt felt dust bag is widely used in industrial dust catching and smoke control.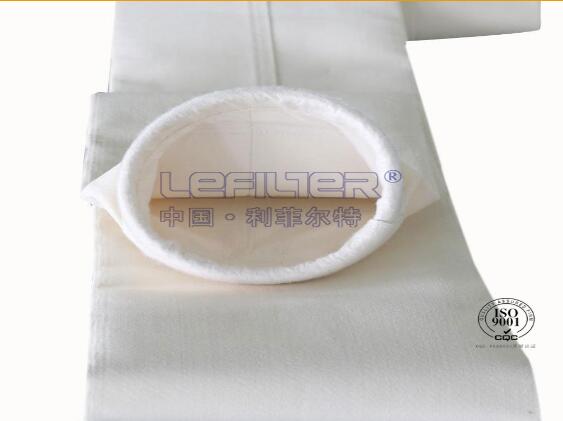 Contact:
Attn: Ada wang
Email: filtersales03@le-filter.com
Whatapp/wechat: 0086 18695927657
Skype: filtersales03