Product introduction of 490*490*46 primary effect plate filter:
The 490*490*46 primary effect plate filter element is designed and manufactured according to the airflow and particulate control requirements required for clean rooms. It is currently the most common air ventilation system filter element in air purification equipment. At the same time, it needs to regularly check the inlet surface of the filter for clogging of the debris and the surface of the filter material for damage during use; if the surface is clogged with items, it should be removed. Material or replace it with a new filter. The plate-type medium-efficiency air filter has good filtering characteristics and is called the best medium-efficiency filtering structure at present.
Performance characteristics of 490*490*46 primary effect plate filter:
1. Large filtration area.
2. Small resistance and large dust holding capacity.
3. The structure is firm and easy to replace.
490*490*46 medium-efficiency plate filter element application fields:
1. Medium efficiency filter in air conditioning system;
2. Air filtration in the air of paint line;
3. Air filter in pharmaceutical, hospital, cosmetics, semiconductor electronics, precision machinery, food and other related fields.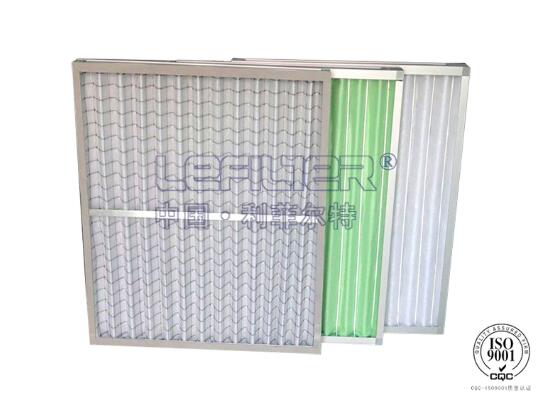 Contact:
Attn: Ada wang
Email: filtersales03@le-filter.com
Whatapp/wechat: 0086 18695927657
Skype: filtersales03